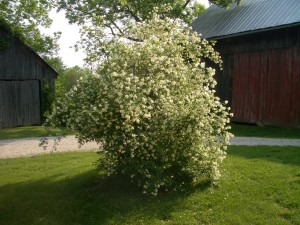 April showers really do bring May flowers, as our Orange Blossom Bush can attest.  I wish you could smell this.  This heavenly scent must be heaven sent and is my olifactory dream of what heaven will smell like.  Not only is it good for the human soul,  bees seem to collect their pollen and then linger.  For all of their hard work, they too must enjoy it's magic.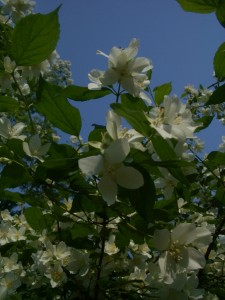 So, stop by the pottery if you want to take in some of this heavenly scent.
You'll find me and the bees lingering, forgetting for a few moments that we all have tasks to accomplish, but a few minutes spent in heaven on Earth is worth slowing down.